York Disability Tennis Network is a not for profit organisation, started in April 2014 by Andy Crockett and Jill King with help from the Tennis Foundation and City of York Council. It provides specialist disability sessions for those who wish to play socially  or compete within disability specific tournaments. This includes Blind Tennis, Deaf Tennis, Learning Disability Tennis (in conjunction with Special Olympics City Of York SOCOY) and Wheelchair Tennis at a number of venues around York.
York Disability Tennis Network is part of the Me2 campaign run by the National Deaf Children's Society (NDCS), and are now listed within their website and literature as a Deaf Friendly organisation. Both Jill and Andy have completed their Level 1 training in British Sign Language.
Jill and Andy have  also completed a course on Autism Awareness to enable a greater understanding of the Autism Spectrum. We also have direct contact with the GB National Coach in both Deaf and Special Olympics Tennis and are gaining experience in Wheelchair Tennis.
We currently run sessions at David Lloyd, Wigginton Tennis Club, Old Earswick and York University. If you would like something organising near you in the North Yorkshire Area please contact us and we will do our utmost to meet your requirements.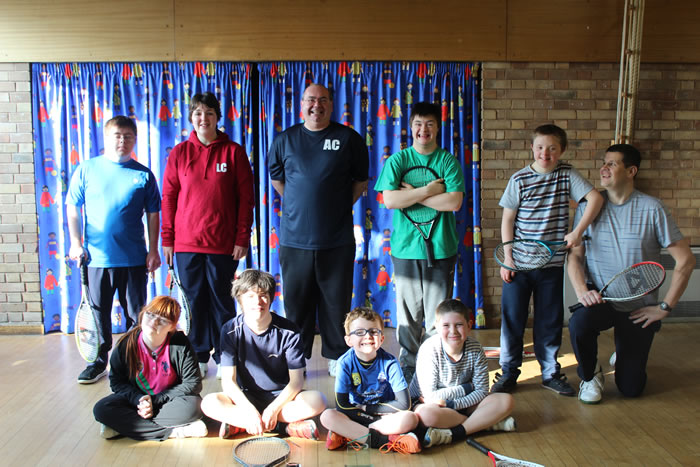 Patron
Katie Sheridan is an actress whose screen credits include Genie In The House, Casualty and Waking The Dead. She has appeared in major commercials including Oral B and Virgin and is in the upcoming horror film 'Heretiks' directed by Paul Hyett. Katie has created online romantic comedy series 'Match Not Found' which has had over a million views on YouTube.
Katie really admires the work that Andy and the team are doing. "York Disability Tennis Network is doing an amazing job and I want to help spread the message that tennis is for everyone. So whether people are looking to have fun or want to compete at the highest level, York Disability Tennis Network supports them to do just that. It's an incredible community to be part of and I'm delighted to be a patron for such a brilliant cause."